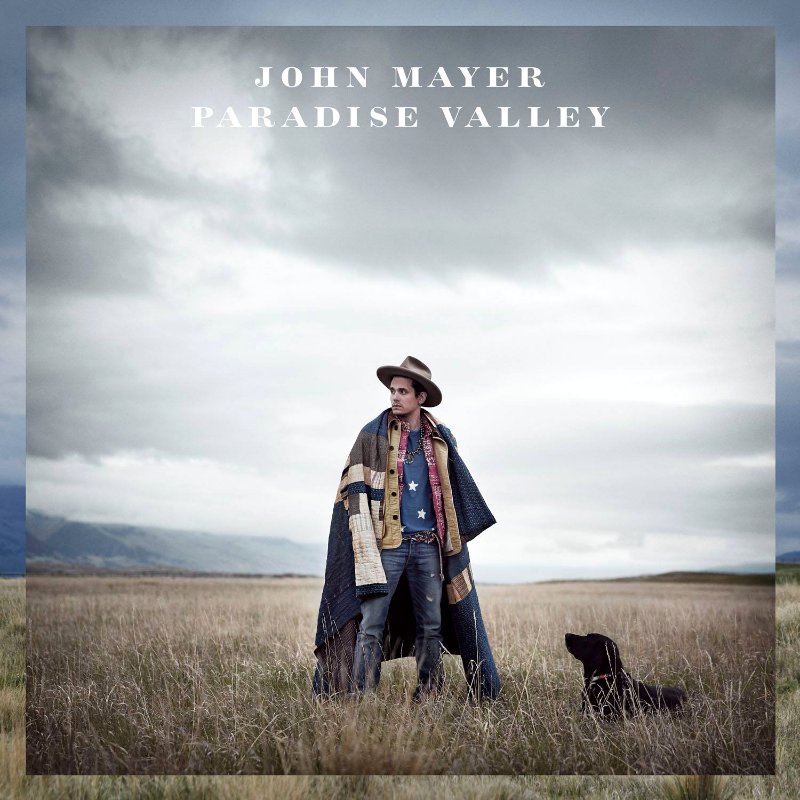 The artist who topped our favorite albums of 2012 is kicking off our 2013 countdown with a wildfire.  So, what happened?
Nothing really.  Still a fantastic record.  Most would've expected Mr. Mayer's 'Paradise Valley' to place quite high just because the last record was so special to me.  Part of me, again just me talking, felt like 'Paradise' was the all the b-sides to Born & Raised.  Together they are a really amazing package.  And tracks like "Waitin' on the Day", "Dear Marie", "Wildfire II", "Badge & Gun" really do stand out.  I'll listen to them many more times in the future.  Just didn't have the same connection that I did with 'Born & Raised'.  That record changed me forever.  Remember?  Slim chance that this record would have a big effect.
Can sum up the B&R sequel like this.  After losing & finding myself, 'Paradise Valley' was the music gift of allowing myself to enjoy everything that I built in 2012 with new friends & adventures.  One of the themes in this series that I will touch upon is how much I did evolve over the year.  Now when I listen to it…I'm gonna think of me, my friends, and strangers staring at a bonfire on a beach…or field…mountain canyon…bar.
The world is wondrous.  Get lost in Paradise Valley.